What I Read in January
My first post! And only two weeks late!
Whew. It took me a long time to send this out for a number of reasons, the first of them being: I was on vacation. The second, third, and fourth reasons all have something to do with me having no idea how to structure this newsletter. The original entries I wrote for Peter Darling and Just Kids were essay-length. I can't do that to you! So I've been strip, strip, stripping words away so that I can give you something readable that doesn't feel like a total husk.
Given that this is the first entry I'm sending and I have made a pledge to myself this year to stop hoarding writing and just get the damn words out there, you'll have to forgive me for inconsistencies in voice, grammar, and lengths of book reactions. I don't want these to feel like reviews, but I'm honestly not sure how to balance leaning into pure emotional reactions and providing context to the story so you know what the hell I'm talking about (without outright spoiling the whole book!). 
So! Feedback welcome. Let's dig in.
---
Standouts this month:
Just Kids,
by Patti Smith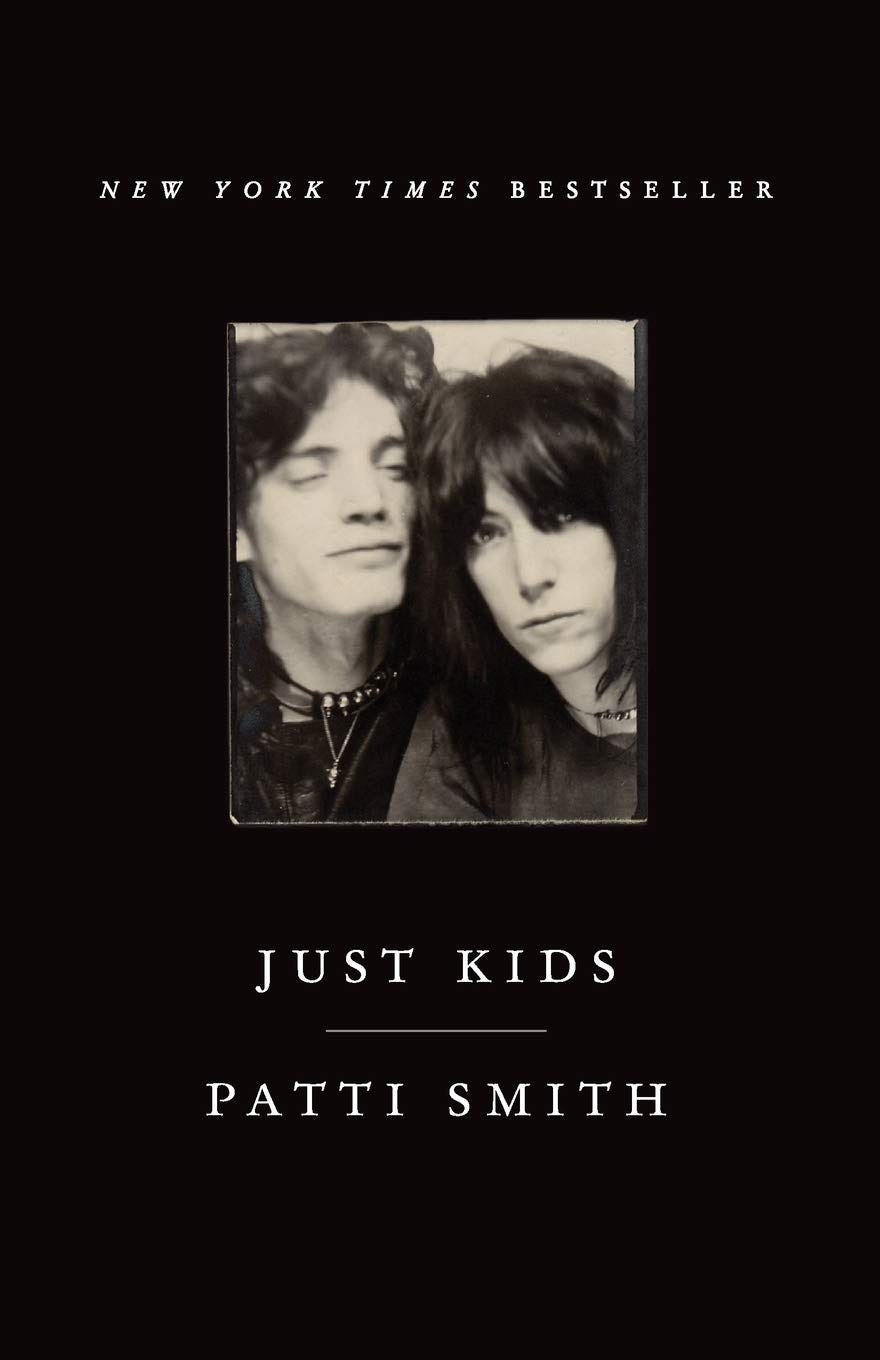 "I imagined myself as Frida to Diego, both muse and maker. I dreamed of meeting an artist to love and support and work with side by side." — Patti Smith, Just Kids
There must be such a thing as soulmates, given the bond between Patti Smith and Robert Mapplethorpe. I have never witnessed such enduring love, through so many iterations of a single relationship: sexual, romantic, platonic, kinship, mutual muse-ship; like twin spirits, like mirror souls. There is a mystical inevitability to them meeting, because it is impossible to imagine the course of one's life without the other in it. Just Kids is Patti Smith's account of their formative years and devotion to one another, starting from the moment they met as two young, hungry artists.
The backdrop is a 1960's/early 1970's New York — drug-riddled, dangerous, a little bit apocalyptic. Artists in the book are portrayed as gifted (perhaps burdened) with the ability to commune with gods, carted back and forth between worlds on psychedelic trains fueled by passion and drugs. This is Patti's and Robert's world, one that they grow up in and learn to navigate deftly as they discover themselves as creators, and as humans.
A fascination with duality permeates the book: Patti says she "was a bad girl trying to be good and...[Robert] was a good boy trying to be bad." Themes of light and dark, good and evil, and eventually, life and death persist their relationship and Robert's art. Though Robert and Patti frequently swap roles and occasionally show a desire to encompass the position of the other, so rarely is there a sense of jealousy. It's a relationship built firmly on mutual support. This shared faith in each other's ability to make it as artists was their life raft through those years with too little food, money, and space to create. Learning the harsh realities of their fledgling careers and knowing that their names eventually end up among with the greats injects their story with even more emotion, and a sense of pride.
It ends with departure from bohemia, at different times, and for different reasons, and the crumbling of that artist world under the tragedies of overdoses, burnout, AIDs, and a changing New York City. I know it's largely a coming-of-age prelude to the careers of the punk poet laureate and the renown black and white S&M photographer, but it really does feel like an epic of sorts. And I wept when it ended.
Peter Darling, by Austin Chant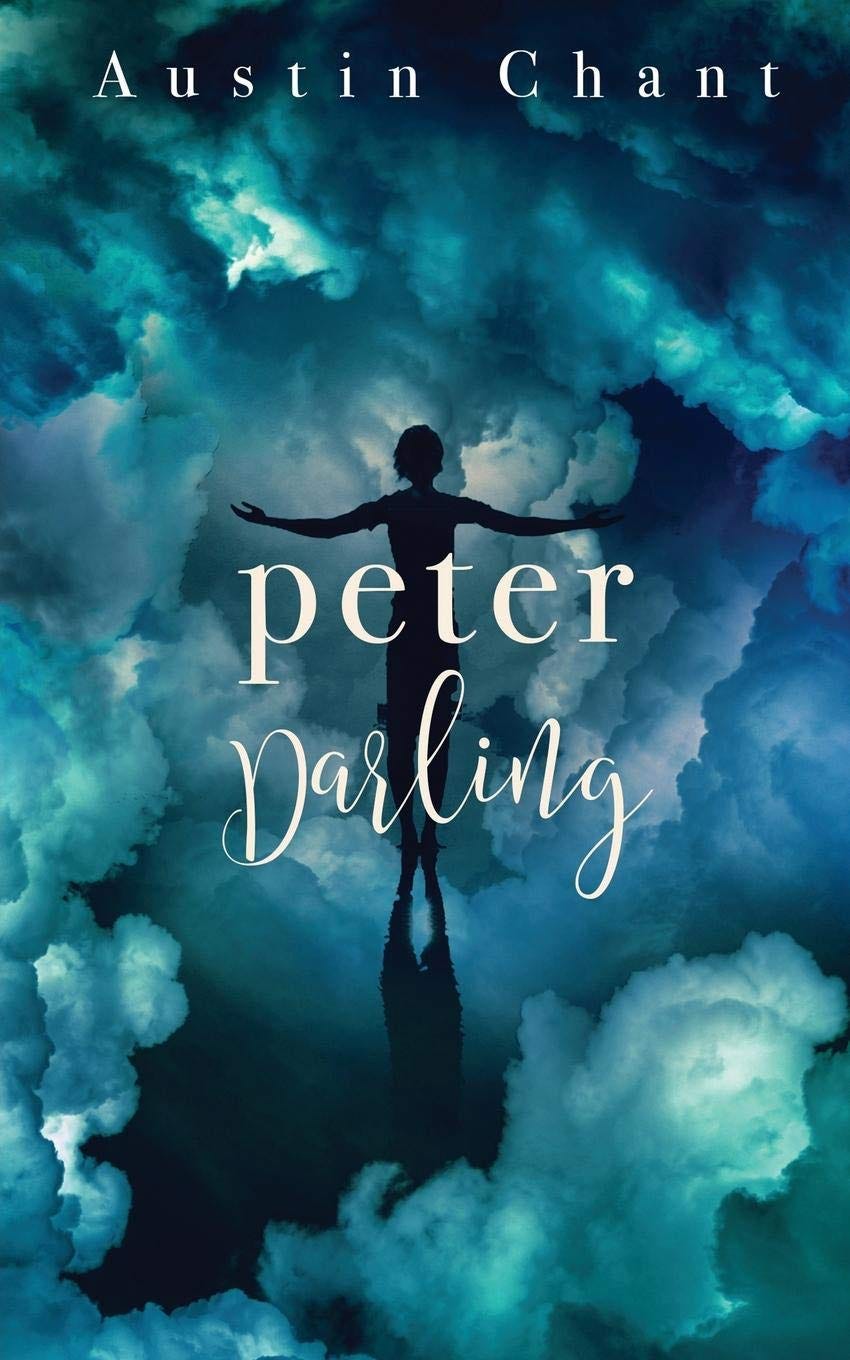 "Dreamers are always welcome here, whatever their reasons." — Austin Chant, Peter Darling
Peter Darling is a trans and queer retelling of Peter Pan, set during Peter's second stint in Neverland after time in the real world under the re-assumed identity of "Wendy". Chasing boyhood and dreams of being accepted as such, Pan journeys back to a world with flying, fairy dust, Lost Boys — and his old rival, Hook.
EXTREME SPOILER TIME, BECAUSE I CAN'T HELP MYSELF. If you don't plan on picking up the book, read on!
In this book, the big twist is that Neverland is an ever-shifting dreamworld where Pan and Hook can safely explore what it means to be men, and to love men. Almost everyone else — the Lost Boys who dutifully follow Pan's leadership, and the pirate crew who ease Hook's loneliness with their loyalty — is part of the mirage meant to grant them the sense of belonging they lacked in their previous lives. It left me craving more Neverlands for adults: escape routes for grown-ups when this world is cruel and stifling, safe houses for healing, pathways to found families and companionship. Imagine! A plane of existence where we can build and bend reality with little more than a surge of will, so that we may create places to be who we are and love who we want openly and unabashedly.
And yet even with all of that, it was the ending that stuck in my heart like barbs: Pan's and Hook's departure from Neverland, for good and together. It was so honest, so tender, like watching the world fade from a bright kaleidoscope to something a little more muted, a little more real. When they see each other for the first time without the masks of magic and whimsy, self-consciousness flickers through as they discard their bravado — eyes darting, arms close to chest, will he still love me after he sees me. It was so beautifully done, and so lovingly intimate. Wonderful, wonderful, wonderful.
Other books I read this month:
Future Home of the Living God, by Louise Erdrich: I read this dystopian thriller at the request of a friend who I will never forgive (jk love you!!!!!). There are very natural and very obvious parallels to The Handmaid's Tale, given that it's about women losing bodily autonomy in the wake of declining birth rates, or at least the types of births required to sustain a human population as we know it. I don't remember The Handmaids Tale leaving me this haunted, but that might be due to memory or *waves hand* current events. One of the major chilling factors of this book is that it isn't set in a distant, terrifying future as much as the transition into one. Co-read it with someone you trust if you can, or at least have your support system handy right after.
City of Strife, by Claudie Arseneault: I loved the architecture of the city where this story took place; I felt like I could look up and see the tower spires and criss-crossing bridges of the city. I also enjoyed the multiple POVs and the quippy character interactions, and it was exciting to see nearly every letter in LGBTQIA represented. However! I'm not interested in fantasy books where I have to watch brown folk (or any folk!) be oppressed *unless* there is attention given to why those systems of oppression exist and how they can be dismantled. If you're building a new world from the ground up, it just doesn't make sense to copy the exact same forms of -isms from this world over to the one you're making. Maybe this is explored more in future books in the series! But unfortunately, this barred me from fully enjoying it.
Best American Science Fiction and Fantasy 2019: WOW. Wow. Wow! I loved pretty much every selection in this anthology, which was curated by the inimitable Carmen Maria Machado. The stories I'm still thinking about: Variations on a Theme from Turandot, Poor Unfortunate Souls, Sister Rosetta Tharpe and Memphis Minnie Sing the Stumps Down Good, The Secret Lives of the Nine Negro Teeth of George Washington, Nine Last Days on Planet Earth.
Crier's War, by Nina Varela: If I were to give it ao3 tags, I would say: f/f, enemies-to-lovers, slowburn, human/alchemic creation. If that's your jam, definitely give it a go!
Silver in the Wood, by Emily Tesh: A dreamy, haunting novella about fairy tales and demons. It's a great read with a cup of tea on a dreary day.
Nothing to See Here, by Kevin Wilson: This was a weird little book! I think it's better to read if you know absolutely nothing about it. My eyebrows did a skeptical little dance when I finally caught on to the premise but, you know what! It was neat. 
Graphic Novels
Finally caught up on Saga this month! Every volume breaks my heart, and 9 was no exception! Wah!
What's on the roster for February
Normal People, Patsy, The Deep, Blood Child and Other Stories, and Kiss Quotient!
Thanks for reading the first issue!
✧・゚: *✧・゚:* Anjali *:・゚✧*:・゚✧